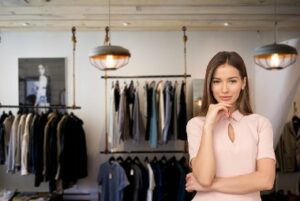 Roy A McDonald Pty Ltd Accountants, offer tailored business planning solutions in Doncaster. We understand that success in business requires careful planning, strategic decision-making, and financial acumen. That's why we offer a range of expert services designed to help your business thrive and grow.
Why Business Planning Matters
Effective business planning is the foundation of a prosperous enterprise. It provides you with a roadmap for achieving your goals, managing resources efficiently, and navigating the complexities of today's business environment. Whether you're launching a startup or looking to optimise an established business, our Doncaster-based business planner team is here to assist you every step of the way.
Our Business Planning Services
At Roy A McDonald Pty Ltd Accountants, we tailor our business planning services to meet your specific needs and objectives. Our dedicated team of professionals will work closely with you to develop a plan that aligns with your vision for the future. We will help your business go from where it is now to where you want it to be or if you are starting out in business we will help you set up & develop.
Bookkeeping services
At Roy A. McDonald Pty Ltd Accountants, we offer comprehensive bookkeeping services to support your business planning needs. Our dedicated team of experienced professionals understands the critical role that accurate financial records play in the success of any business. With our bookkeeping services, you can rest assured that your financial data will be meticulously managed, allowing you to make informed decisions and plan for the future with confidence. Whether you're a small startup or a well-established enterprise, our services are tailored to meet your unique requirements. We use the latest technology and best practices to maintain your books efficiently, saving you time and resources. Partner with us at Roy A. McDonald Pty Ltd Accountants, and let us help you streamline your financial operations, enhance your business planning, and achieve your goals.
Why Choose Us
Personalised Approach: We believe that every business is unique. Our solutions are custom-designed to address your individual needs and goals.
Proven Track Record: Our team of experienced accountants has a track record of helping businesses achieve their objectives.
Continued Support: We're not just here for the planning phase. We offer ongoing support and advice to ensure your business remains on the path to success.
Get Started Today
Ready to take your business to the next level with effective business planning? Contact Roy A McDonald Pty Ltd Accountants in Doncaster today to schedule a consultation. Let's work together to turn your business dreams into reality.
Contact Us to learn more about our business planning services and how we can help you achieve your business goals in Doncaster.