What is Estate Planning?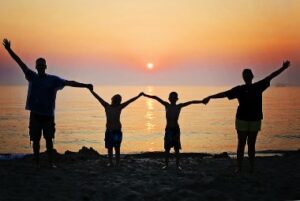 Many of us haven't really thought about what estate planning is or how to make sure estate planning is done properly. The question is: do we really even want to think about it when there are so many other things that keep us busy day in and day out? One thing to remember is that you are not alone when it comes to estate planning, there is help out there that you can call on.
Estate Planning Doesn't have to be Rocket Science
Did you know that most Australians don't even have a valid will? It is also a fact that over $70 billion is going to be available for transfer by bequest by 2030.
What we need to remember is that estate planning is not just about the eventual transfer of your savings to someone else. While you are at it, take some time to ask yourself if you understand the environment around you. This is why estate planning has become so important.
One of the reasons estate planning has come to the fore in such a big way is because as many as 50,000 Australians have heart attacks each year and almost as many die from cancer. These and many such ailments are no longer only relevant for older people; even those in the 20 – 40 age bracket could come into this fold. This, unfortunately, makes it all the more important for people to have a grasp of their estate planning issues at a much earlier time in their lives.
Fiducian Financial Services and our strategic alliances can take you through the various steps of understanding and implementing estate planning in a way that fits your lifestyle, savings, and future plans.
Some might consider estate planning to be rocket science, but with us on your side, it could actually be a smooth ride. And one that is most definitely necessary.
If you want to sit down and plan the future, the time is now.  To book an appointment complete the form here on this page or give us a call now!