We are a registered tax agent and a certified practicing Accountant in Doncaster East and have been so for over 50 years. A registered tax agent is the only one qualified to invoice you to complete a tax return. Similar to a doctor diagnosing patients and an engineer building bridges – you use us for our expertise which will allow you to focus on what you do.
Advantages of lodging your tax returns with us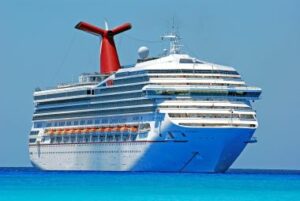 This is not a problem as technology like Skype and a Client Portal makes it easy to communicate. We can also do most activities through email and scan (take photos) of any required documents. Refunds can be processed without you being in the country through the technology that is available now.
Lodge Your Overdue Tax Returns
It is never too late to lodge your overdue tax returns but why delay any longer. The government's aim is to pursue all tax owed to them and the ATO's policy is for you to have all tax returns lodged where you have earned income; it doesn't matter how much time has passed.
The ATO are tracking outstanding tax returns and if you don't lodge them, you could be up for costly fines, penalties and worst case scenario jail time! It is important to lodge them every year as soon as they become due.
We believe we are best to assist with overdue tax returns for the following reasons:
We have been around since 1965 and have lodged well over 30,000 tax returns in this time
We have dealt with the ATO more than 10,000 times for our clients in the last number of years.
We are easily accessible should you wish to ask a question and follow up the status of returns.
It is important to remember, the ATO has become increasingly active at chasing overdue tax returns as they are trying to recover as much tax as possible. If you wait a long period of time and don't lodge you could be penalised from the ATO. We cannot predict if the ATO won't charge penalties, even if you are refundable. Given that we have liaised and dealt with so many clients and the ATO over 50 years, we are best equipped to assist you to get the best outcome from the ATO and your return.
Some reasons you may not have lodged your tax returns
Don't worry if this has occurred as we can work with you and the ATO on options. The most common is a missing group certificate or any record of my income for a certain year. This is fine, because in most instances your employer was supposed to notify the ATO of your income and tax. However if they haven't, we can use pay slips or bank accounts to determine the correct amount of tax and income. If all else fails, we can liaise with the ATO on options for you.
If it is an expense or deduction give us a call on 03 9848 5933 to discuss this further.
If your income is below the tax free threshold or you had no income, you are still required to notify the ATO. We will work with you and make sure the most appropriate option is completed. This lets the ATO know that you were not required to lodge a tax return that year.
We will work with you and the ATO. As we are both accountants and financial planners we can assess your cash flow and complete a budget for you.
As explained above, as you get a longer period to lodge your tax returns, we can complete the work and then focus on paying off the ATO and our invoice. If cash flow is tight, we can provide you payment plans for our invoices and work with the ATO on payment plans.
Finally not completing a return is worse than owing the ATO money. The ATO can be very reasonable when you have fully disclosed what you owe or a problem that may have occurred as you get information lodged accurately and honestly. When we get notifications from the ATO that you owe the ATO money we will call you to make sure we do not need to get involved and assist you. The longer you wait, the harder it will be to catch up. When you have completed the returns, we have found our clients feel a sense of achievement and relief.
*Please note: This information (including taxation) is general in nature and does not consider your individual circumstances or needs. Do not act until you seek professional advice. We cannot guarantee that the ATO won't charge late fees as this will depend on your individual tax history, but we can negotiate with the ATO for you to minimise any penalties. We cannot determine when the ATO process refunds.