Budget 2022: Winners and Losers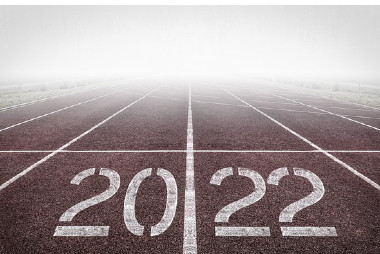 The October Federal Budget appeals to families, patients accessing medicines, renters and home buyers, and those in vocational training. An estimated $28.5 billion in revenue will be clawed back in this Budget through a variety of means, including tax compliance activity and discontinuing some of the previous government's measures.
Continue reading to find out who are the winners and losers from the Alabanese Government's first budget.
Winners
Young families
Paid Parental Leave will be expanded to families earning up to $350,000 per year and increase from 20 to 26 weeks in stages over the years until 2026.  Parents can decide on how to split the leave between them.
More childcare places will be subsidised making early childhood education and care more affordable for more than 1.2 million Australian families.
Apprentices and trainees
A commitment in the budget for $1 billion to fund fee-free TAFE and vocational educational places, which is equivalent to 180,000 places next year.
The fee-free TAFE courses will include priority areas such as aged care and the digital economy.
There is also a commitment of $485 million to create 20,000 new university places over the next two years for students from disadvantaged backgrounds.
Home buyers and renters
New measures will be introduced around affordable and social housing, including a commitment to the "Help to Buy Scheme".  The scheme aims to give 40,000 eligible Australians the opportunity to own their own homes with a lower deposit and smaller mortgage.
Housing measures include the Housing Australia Future Fund to build 30,000 new social and affordable homes over the next five years.  Also, an additional 5500 new homes will be part of the National Housing Infrastructure Facility.
Patients
The maximum general co-payment for medicines on the Pharmaceutical Benefits Scheme (PBS) will be cut from $42.50 to $30.
To reduce the cost of medicines under the PBS the government will spend $787 million over four years and $233 million each year after that.
Renewable energy
Budget spend on energy transmission through the "Rewiring the Nation" program.  Aimed at improving the connection of renewable energy to the grid, such as the Marinus Link in Tasmania and planned offshore wind farms in Victoria.
Losers
Small business
Only $15 million commitment to mental health and debt counselling hotline.
Consultants
Money spent on outsourcing work to private consulting firms has been slashed.  The government plans to bring much of their work in house and build up the capability of public service teams.
Multinationals
The government will clampdown on profit shifting to lower-taxing jurisdictions by multinational corporations, who will pay an estimated $1 billion more in tax as part of a push to raise funds from tax dodgers.
Car parks and regional spending
The former Liberal Government's commuter car park program has been axed, delivering projected savings of $2.8 billion, while funding programs to regional Australia has been cut by $10.2 billion.
Read more about the winners and losers of the 2022-23 Federal Budget.
Source: www.cpaaustralia.com.au