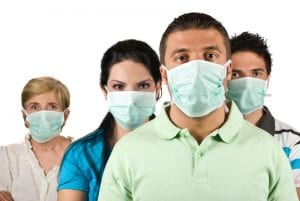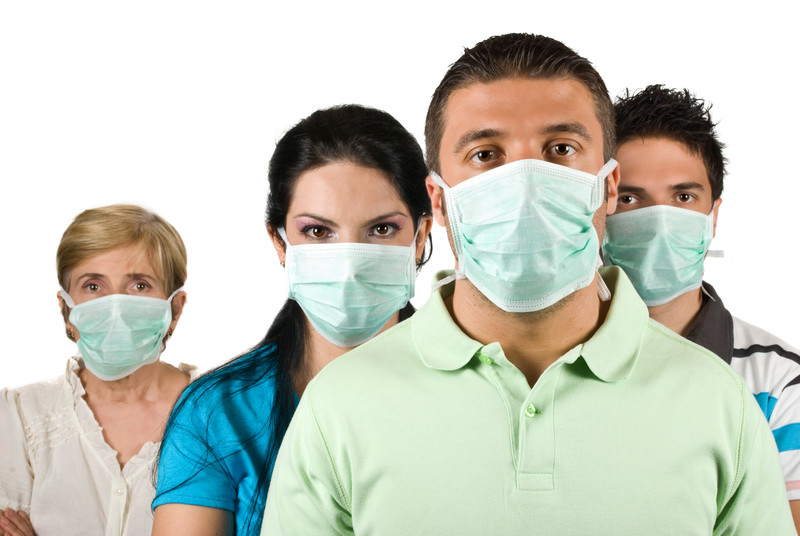 The outbreak of the coronavirus (Covid-19) has many far reaching consequences for people's health and the economy.
The response from both federal and state governments to contain the outbreak has placed restrictions on many businesses and thus they have been forced to close which means that many of you will be facing the consequences of this.
We understand and fully appreciate that these are challenging and stressful times for everyone and we want you to know that we are here to assist in any way we can.  We are still operating from our office although, for the safety of our staff and our clients, we have restricted face to face contact.
However, we are available via telephone, email or other measures if necessary.  If we are forced to close the office, we already have work from home capabilities in place so our service to you will continue as normal.
You may or may not be aware of the measures the government (Federal & State) have put into place to ensure that employees and households still have some form of income during this time.
Please visit www.treasury.gov.au for the full description in the factsheets.
As a quick summary for you, you may be eligible for either a Jobseeker or a Jobkeeper payment.
1. JobSEEKER Payment:
JobSEEKER payment is for those individuals who have lost their jobs and are ineligible to receive JobKEEPER payments directly from their employer.
On 22 March 2020 the Federal Government temporarily expanded the eligibility for income support payment and establishing a new, temporary coronavirus supplement, paid at $550 per fortnight. Both existing and new Jobseeker payment, Youth Allowance Jobseeker, Parenting Payment, Farm Household Allowance & special benefit recipients are eligible.
For social security, veteran and other income support recipients and eligible concession card holders a second payment of $750 will be made from 13 July 2020.
For full details, please visit:
https://www.servicesaustralia.gov.au/individuals/subjects/affected-coronavirus-covid-19/changes-claims-and-your-obligations-due-coronavirus-covid-19
You will need to register for the JobSEEKER payment through Centrelink, via your MyGov account.
2. JobKEEPER payments
For  those individuals with an employer that has had to temporarily close their business, & estimate their turnover has fallen or will likely fall by 30% or more, but you remain an employee on their payroll, and you are either a full time or permanent part time employee, you are eligible to receive a jobKEEPER payment directly from your employer.
If you are classed as a casual employee, you must have been with the employer for a period GREATER than 12 months.
(The ATO is also checking and ensuring that employers are not changing or backdating to cover their employees and there will be fines for doing so).
3. Superannuation
Individuals that have no other alternatives and in a desperate situation, can also access up to $10,000 of superannuation in 2019-2020 and $10,000 in 2020-2021.
We highly recommend you discuss this with us well before you take this action.
Practical Advice:
Whilst it is normal to feel anxious & worried at a time like this, it is in your best interests not to make any choices and decisions irrationally. If you have shares, property or other investments it is not the time to blithely sell up without careful and considered calculations and discussions.
Please call us on 9848 5933 to discuss your specific situation and we will assist you in finding  a way to navigate these difficult and challenging times.
If you are applying to Centrelink for assistance, you will need up to date financial information, including your most recent Income Tax Return.  It would be in your best interest, if you have not done so, to contact our office and ensure that you are up to date with your returns.  If you use the R A McDonald client portal, you will be able to access your latest income tax return from there.
This is a time when you may need to analyse and take extra care with the family budget.  Do you even know what inflows and outflows you have as a household?  Have you checked what "Apps" and subscriptions you and your children may be paying without even realising?  Some people are paying up to $3,000 per year in unnecessary subscriptions.  These times call for cutting household costs.
Have you recently reviewed your mortgage interest rates, fees and charges, your utility bills, your private health insurance, your income protection/ life insurance?  It is essential to spend time now to review these and ensure you are getting the best possible premiums available.  If you need any help with your life insurance/ superannuation or income protection, please contact Andrew Chessum (our Financial Planner) at our office.
Something to consider….
It is a difficult time BUT have you considered that whilst there are negative consequences, there are also some opportunities also.
If you have lost your job, what can you offer a potential employer that is far more valuable than anyone else?  If your employer is finding it difficult at this time, what can you actually do or help with that is of value at this time to them?  Business owners are struggling as much as you are.
This is not really the time to be upset towards your employer because no employer ever wants to let go of their staff – especially the good ones!  This is truly a time to pull together and offer your valuable service.  Think of it as an "investment".  Your employer or potential employers will remember you when things pick up again!
Similarly, you may actually not have been particularly happy in the occupation you were in so is there a side hobby or an interest that you can turn into a viable and profitable business?  Please call us to discuss this as we can most certainly assist with the type of structure, advice on how to get started, what and where to register, how to set up and keep proper records.
The opportunities are available for those that can use this time in creative ways.  As we say, it is a time to help each other and add value to our new world.
Please call us on 9848 5933 for any assistance you require at this time.