Get on top of your finances post COVID-19
A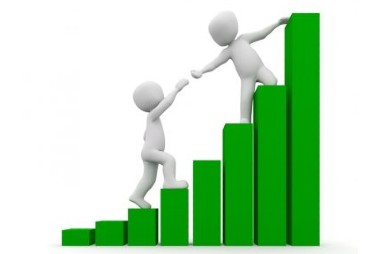 s lockdown restrictions begin to ease Australia-wide, a new normal is emerging for businesses and employees. Here we explore the roadmap out of lockdown and what lies ahead for our finances.
While it's too soon to say what the post-lockdown economy will bring, for many Australians life won't be quite the same as it was before COVID-19.
Record job losses, reduced hours of work and the deferral of dividend payments by listed companies are all set to impact on household budgets in the coming months.
The jobless rate rose to 6.5% in April, which was actually better than many experts had feared. However, hours worked fell by 9.2%, the biggest monthly decline on record; and the under-utilisation rate rose to a record 19.9%.
Commsec chief economist Craig James says unemployment is expected to peak near 10 per cent. But there is some light at the end of the tunnel.
"Provided social distancing is maintained with good hand hygiene and significant COVID-19 testing, there is no reason that a 'V-shaped' economic recovery can't occur as lockdown restrictions ease," he says.
So what does the path out of lockdown look like? And how can you recover financially if your income has been affected?
Lifting of restrictions as from 22nd November, 2020 in Victoria include:
Social gatherings and leaving home

Education and childcare

Hospitality

Ceremonies and religious gatherings

Creative studios

Community facilities

Shopping, retail and personal services

Exercise and recreation

Entertainment and leisure

Public events

Real Estate Services

Accommodation and tourism

Care facilities

Hospital visitors
Summary of Last Step restrictions
The new normal
The relaxing of restrictions is great news for business owners and employees. However, it's clear that things won't completely return to the pre-COVID19 normal for some time to come.
Social distancing requirements will continue to have an impact on many businesses, particularly those in retail and hospitality, while gatherings over 100 people aren't on the cards as yet.
For many workers who have been forced to drop hours or accept lower pay, this could mean adapting to life with a reduced income for the foreseeable future.
Stay on top of your financial health
While it may be tempting to splash out after so long in lockdown, try to keep one eye on your long-term financial health. That means, continue building your savings, and avoid taking on more debt where possible.
Take the time for a financial health check, to make sure you can sustain yourself over the coming months and years as the economy returns to growth.
If you've been able to maintain your job through the lockdown, now is the time to reach out to your employer for clarity around how they're planning to approach the easing of restrictions.
If you took reduced hours, find out from your employer whether this will continue and when it's likely to be reviewed. Many businesses won't be able to return to their previous levels straight away. So be honest with your employer about how long you'll be able to sustain yourself financially if the reduction in wages continues past a certain point.
If you were working in an industry that was forced to close during the lockdown, contact your employer and find out whether there's an opportunity to return to work once they reopen.
Replacing your income
If you're unable to get your old job or hours back, don't despair. Now is the time to be flexible and proactive. Review your resume and consider how you could apply your skills to a different industry or role, to widen your opportunities to find work.
Consider taking an online course to upskill into a new or related area. There are many free and low-cost courses available online. Several universities offer Massive Open Online Courses (MOOCS) either through their own websites, or platforms like EdX and Coursera.
Udemy is another platform offering low-cost online courses that are designed and taught by experts in their field. Open Colleges has this extensive list of places offering free online training.
Investigate industries with future growth potential, such as digital and data specialists, healthcare, science and technology.
In the meantime, seek to conserve your cashflow. Contact your service providers and ask to renegotiate bills and/or delay payment until you're more secure. Speak to your bank about pausing mortgage repayments; or ask your landlord about rent relief.
It will take time for the economy, and indeed our society, to return to previous levels of activity. But if past shocks have taught us anything, it's that markets and businesses do recover in time. For now, keep an eye on your finances and don't be afraid to seek help from a financial planning expert if you need it.
If you have questions about your financial health and well-being and would like to create a financial plan, consider speaking to our Financial Planner on (03) 9848 5933.
Lindale Insurances Pty Ltd ATF Lindale Insurances Trust ABN 27 027 421 832 is a Franchisee of Fiducian Financial Services Pty Ltd, Level 4, 1 York Street, Sydney NSW 2000. AFSL 231103 ABN 46 094 765 134.
The information (including taxation) provided on this website is general in nature and does not consider your individual circumstances or needs. Do not act until you seek professional advice and consider a Product Disclosure Statement.
Disclaimer:
The views expressed in this publication are solely those of the author; they are not reflective or indicative of Fiducian. They cannot be reproduced in any form without the express written consent of the author.
Source:  https://www.moneyandlife.com.au/work-and-retirement/get-on-top-of-your-finances-post-covid-19/ 
L