Super beneficiary nominations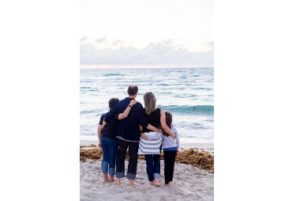 Most of us do not like talking about the end of life, however it is important to think about what you want to happen to your superannuation following death.
After death your super balance and any insurance benefit, is usually paid to your dependents or legal representative. To ensure you have control over who receives your super following your death, it is essential that you advise your super fund by nominating your beneficiaries. There are two types of nominations when nominating a beneficiary:
> Non-binding nomination
Where the trustee of your super fund will decide who to pay your death benefit to.  The benefit will be paid at the discretion of the trustee to those considered to be financially dependent on you.
> Binding Nomination
Where the trustee of your super fund is required, by superannuation law, to pay your benefit to the person(s) you have nominated when you die.
It's important to take the time to ensure you have nominated a valid beneficiary through your super fund.
If you have no eligible dependents or wishes to direct your death benefit to others that are not valid dependents, you can nominate your super to be paid to your personal legal representative to be included in the estate. If you do not make a nomination, then the fund trustee will have the discretion to pay the death benefit in accordance with the fund rules and legislation.
Members of a self-managed super fund (SMSF) also need to nominate who will get their benefits. A binding death benefit nomination directs the SMSF trustee to pay the benefit to a legal personal representative or a dependent. Without a binding nomination, the remaining trustees will decide how the benefits are distributed by considering the trust deed and super laws.
See also:
Source: https://www.ato.gov.au/Super/APRA-regulated-funds/In-detail/News/What-happens-to-our-super-when-we-die-/