Why Income Protection Can Be A Good Idea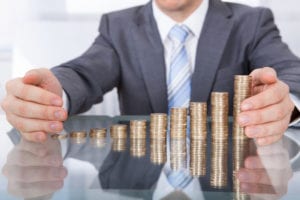 Falling victim to poor health, accidents, or injury can transform the way you live, especially when it comes to your ability to earn a regular income. In some circumstances, you may be entitled to worker's compensation in the event of a workplace injury, but how can you ensure that you are continually able to meet your financial expectations for the foreseeable future?
Income protection (IP) plans may be the answer to a range of financial needs when your earnings are put on hold due to injury or illness – and may prove to be the most constructive method of security for a range of individuals. IP cover could potentially provide a monthly income and has the capability to replace up to 85% of your regular earnings (for a set period).
Should you opt for standalone IP, or go through your superannuation fund?
Both options have their pros and cons. Taking IP from your superannuation fund could help you to prevent paying insurance out of pocket, but these policies generally have fewer features and tighter conditions, and will eat into your super balance.
Standalone policies on the other hand tend to provide a broader range of benefits, as well as the possibility of offering specific tax benefits as these types of premiums are generally tax deductible.
Affordability is key
Income protection won't be of much use if it isn't affordable whist you are in a position to take out a policy, but there are ways to make standalone plan premiums more affordable.
Opting for a longer waiting period before receiving benefits will reduce costs, as can choosing Indemnity cover over Agreed Value.
Which is likely to be more appropriate?
With an Indemnity policy, the insurer will base the monthly income you will receive on your income at the time of the claim, whereas with an Agreed Value policy, the monthly benefit is based on your income when you apply for the cover, and agreed to by the insurer.
When in doubt, seeking professional financial advice can help you to make a more informed decision. We are there to help you identify a policy tailored to meet your specific needs.
Lindale Insurances Pty ltd ATF Lindale Insurances Trust ABN 27 027 421 832 is a corporate Authorised Representative of Millennium3 Financial Services Pty Ltd AFSL 244252 and ABN 61 094 529 987. This information (including taxation) is general in nature and does not consider your individual circumstances or needs. Do not act until you seek professional advice and consider a Product Disclosure Statement. For Australian Residents Only.
Disclaimer: The views expressed in this publication are solely those of the author; they are not reflective or indicative of Millennium3. They cannot be reproduced in any form without the express written consent of the author.