Why You Need to Protect Your Money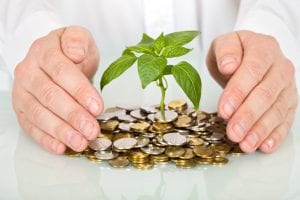 With all the financial upheaval relating to the coronavirus right now, it's not hard to see why the share market has gone into meltdown. As those in charge are considering a recession, there's really no better time to learn how to keep your money safe.
It's important that Australians understand that it's worthwhile to not sell out or panic (or to make any rash decisions that could cause issues in the future), because of the damage currently happening to the nation's stocks. When AU's benchmark ASX 200 index dropped by nearly 10% in late February (which caused it to lose $210 billion in value), many super funds and share portfolios suffered a massive hit.
You may want to keep in mind that this doesn't mean that you need to take a step back – if anything, being proactive at a time like this could actually be of benefit.
Information for Millennials
Believe it or not, Australians in their 20s and 30s needn't worry so much about the state of the stock market for the short term. They instead are more likely to benefit from reconsidering their financial strategies to make the most of the current situation. At a time like this, long-term investment plans may be an ideal solution for many.
For millennial investors who are trying to get into the property market, it can be a wise idea to consider creating a more conservative portfolio that will avoid the stock market's unpredictability. It may be better for a portfolio to contain assets like fixed income and cash, instead of Australian (and international) equities.
While the returns are likely to be lower, there are far less risks to deal with – and at a time like this, this can be crucial.
The price of properties has seen a rebound in Australia – and if you look at the statistics, the national home value index raised by almost 1% in the first month of the year.
When it comes to capital gains Sydney and Melbourne are still at the top, with the numbers increasing by 1.1% and 1.2% percent in January alone.
Information for Gen X
Experts believe that shares will continue to outperform any other asset classes, which is important for anyone in their 40s or 50s who are heavily invested in the share market already to consider.
Those who are getting closer to retirement will need to ensure that their debts are as small as possible, ready for when they do retire. In addition, they should make sure that they're careful with their investments, as they'll want to ensure that these will convert their equities into a fixed income.
Another thing that financial professionals recommend those in this age bracket to do is put as much extra cash into their super as possible, as the tax breaks make doing so quite attractive. They may also want to try to ensure that they don't have to deal with any mortgage related debts.
In simpler terms, the older you are, the more crucial it becomes to reduce your outgoings where possible. On the other hand, the further away you are from retirement, the more important it can be to consider your super and long-term investments.
Information for retirees
As the market drops, it can be even more important for any Australians considering retirement to stay calm and think carefully. Anyone who has worked to have a diverse share portfolio and don't have a lot of cash to spare will often be investing for the long-term, too.
Selling during the panic is one of the worst things that you can do. In this time, it can be even more important to invest in quality assets. Not only that, but a diverse portfolio of this kind can still be beneficial to retirees, as it can offer them returns from dividends as well as cash from their deposits.
It can be a good idea for most retirees to have at least 3 years' worth of pension payments ready, so that they'll have some money set aside during potential downturns. Most of those in this age bracket still have time to invest, and panicking over the current situation is only going to cause them to miss out.
This doesn't mean that you have to invest right now, but there could be a chance of things changing for the better in as little as a week. For the most part, those wanting to keep a good and steady flow of income may want to focus on investing in quality stocks.
Lindale Insurances Pty ltd ATF Lindale Insurances Trust ABN 27 027 421 832 is a Corporate Authorised Representative of Millennium3 Financial Services Pty Ltd AFSL 244252and ABN 61 094 529 987. This information (including taxation) is general in nature and does not consider your individual circumstances or needs. Do not act until you seek professional advice and consider a Product Disclosure Statement. For Australian Residents Only.
Disclaimer: The views expressed in this publication are solely those of the author; they are not reflective or indicative of Millennium3. They cannot be reproduced in any form without the express written consent of the author.