Business Support Available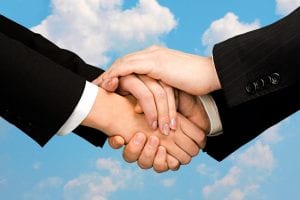 The summary of Business Announcements is as follows:
FEDERAL GOVERNMENT INITIATIVES:
Small & Medium Sized businesses with turnover less than $50m will receive a tax free credit to their ATO account of between $20k and $100k split equally over the March and June Activity Statements to retain staff and continue to operate.  The first credit will be based on 100% of PAYG Withholding on the March 2020 Activity Statement to a maximum of $50,000 and the second credit will be based on 100% of the PAYG withholding on the June 2020 and September 2020 Activity Statements to a maximum of $50,000.
The latest announcement – The Jobkeeper Payment – Businesses with a turnover less than $1b that suffer a 30% or more decline in sales relative "to a comparable period a year ago (of at least one month)" will be eligible to receive $1,500 per fortnight for each eligible employee for that month.
To receive the jobkeeper payment employers must register with the ATO that they have or will experience a 30% decline in turnover (50% if turnover is more than $1b); provide information to the ATO on eligible employees and ensure each eligible employee receives at least $1500 per fortnight.
For further information, please feel free to call our office or visit www.ato.gov.au/general/gen/Jobkeeper-payment
VICTORIAN STATE GOVERNMENT INITIATIVES:
The Victorian Government has stated that commercial tenants in Government buildings can apply for rent relief and 2020 land tax payments will be deferred for eligible small business.
As part of the $1.7B package from the Victorian State Government, your business may also be eligible for a $10,000 grant.  Applications are open until May 2020.
Please visit this site to read the eligibility criteria and to register https://www.business.vic.gov.au/support-for-your-business/grants-and-assistance/business-support-fund
We hope that the above summary is helpful at this time for you.  We urge you to ensure that you register and apply for all the available assistance that you feel your business may be eligible for.