Managing Your Businesses Debt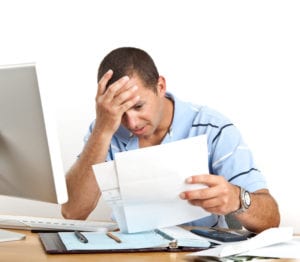 Taking control of debt accrued as part of a business can help you to keep on top of your finances and may help you to stay out of trouble. It's no secret that debt could leave you facing a range of serious issues – the worst being bankruptcy – so what can you do to avoid difficulties?
Understanding your current financial situation
One of the most important things to do to remain financially stable is to keep track of where your business is standing in terms of what is owed and what is owing. Retaining a record of both your debtors and creditors, as well as the amounts owed, can help to ensure that payments are unlikely to be missed and that you understand what you can and can't afford at any given time. Spreadsheets are an example of how to detail this kind of information, but a relevant bookkeeping system could make recording more streamlined, particularly if you need something more complex.
Prioritise your debt payments
When you have a system in place and are keeping track of your finances, it may be worthwhile to begin prioritising paying your debts. Identifying the bills that need repaying in terms of dates and frequency of payment, could define which debts can be put off until a later date and which could benefit from payment plans. Considering not just the urgency of the debt, but the importance of the creditor to your business could also help to refine how you currently repay what you owe.
Communicate with your creditors
Opening a line of communication with your creditors may help when managing your debts. Creditors often have hardship provisions for those experiencing difficulties and will often appreciate honesty over a period of failed payments. Asking to extend due dates and making use of other advice may help save you from penalties and the charges that may be associated with non-payments – and you may even be able to negotiate better terms and rates on your existing loans.
Chase up your outstanding payments
Chasing up those who owe you money could improve cashflow to your business, allowing you to keep up with your own repayments – or spend the much-needed cash elsewhere if you are successfully managing your debts.
Protect your business
Following the above steps and taking extra precautions (such as taking out business insurance) may help to improve your financial situation and keep your business functioning well into the future. Remember that a Financial Adviser can offer you professional guidance if you do decide to take out any polices regarding your business.
Lindale Insurances Pty ltd ATF Lindale Insurances Trust ABN 27 027 421 832 is a corporate Authorised Representative of Millennium3 Financial Services Pty Ltd AFSL 244252 and ABN 61 094 529 987. This information (including taxation) is general in nature and does not consider your individual circumstances or needs. Do not act until you seek professional advice and consider a Product Disclosure Statement. For Australian Residents Only.
Disclaimer: The views expressed in this publication are solely those of the author; they are not reflective or indicative of Millennium3. They cannot be reproduced in any form without the express written consent of the author.