Time to improve your retirement budget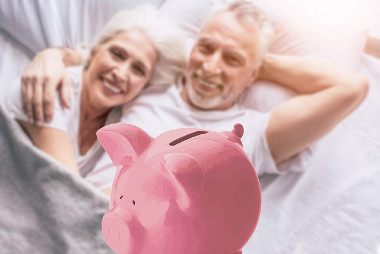 With inflation rising, low bank interest rates and volatile markets, here are a few tips to help you think about what you could do to boost your household's bottom line.
Recheck your eligibility for the Age Pension. If your assets or income have gone down, you may now be eligible under the assets and income test limits.
For retirees turning 66 this year, you'll become eligible for the Age Pension at 66 years and 6 months, but you can submit an application to receive the Age Pension up to 13 weeks prior to reaching the qualifying age. The easiest way to apply for the Age Pension is through your MyGov account linked to Services Australia.
Check your eligibility for the Commonwealth Seniors Health Card (CSHC). The CSHC is a concession card giving you access to bulk-billed doctor visits, cheaper Pharmaceutical Benefits Scheme medications, a larger Medicare refund for out-of–hospital costs, and potentially, cheaper government services. Even if you are not eligible for the Age Pension, you may still qualify for the CSHC, so make sure you apply for this as soon as you turn 66 years and 6 months.
Review your Centrelink asset values. Financial assets like your car, caravan, boat or household contents depreciate over time. If you qualify for a part Age Pension, update the information Centrelink has about your assets with realistic, current valuations. Under the Age Pension asset taper rules, every $1000 reduction in the value of your assets could mean you receive an extra $78 per year in pension payments.
Apply for your state Seniors Card. Anyone who is aged over 60 years should apply for the state government's Seniors Card. These cards give you access to a range of goods, services and public transport concessions that can help your retirement dollars go that little bit further. State Seniors Cards are not means tested, so every retiree should have one.
Contact our Fiducian financial planner for more information.
Source: www.fiducian.com.au
Lindale Insurances Pty Ltd ATF Lindale Insurances Trust ABN 27 027 421 832 is a Franchisee of Fiducian Financial Services Pty Ltd, Level 4, 1 York Street, Sydney NSW 2000. AFSL 231103 ABN 46 094 765 134.
The information (including taxation) provided on this website is general in nature and does not consider your individual circumstances or needs. Do not act until you seek professional advice and consider a Product Disclosure Statement.
Disclaimer: The views expressed in this publication are solely those of the author; they are not reflective or indicative of Fiducian. They cannot be reproduced in any form without the express written consent of the author.