What is financial planning?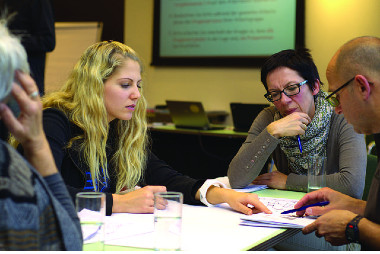 Financial planning helps people identify and work towards achieving their financial and lifestyle goals.  Essentially, it helps you be more in control of your income, expenses, and investments so you can make informed decisions about managing your money and achieving your goals. This is done by clarifying what you want to achieve, assessing how you might achieve it and developing strategies to address expected and unexpected events that may occur along the way.
Your Financial Planner can help you structure a way to replace income or pay down debt if you were unable to work, develop strategies for growing your wealth, for both short- and long-term requirements, and build a cash reserve to address and manage unexpected expenses.
Throughout life different events occur that will have varying impacts on your financial future and security including:
starting work, changing jobs, receiving a promotion, or being made redundant
changing relationship status (for example, getting married or divorced),
serious injury, illness or loss of a loved one
moving house,
having children, or
heading into retirement.
It is important to be able to adapt and change to accommodate life events and utilising the advice and service from your Financial Planner can make a significant difference in managing your financial situation and drive better outcomes for you and your family.
Our aim at Fiducian is to build a strong long-term relationship so you know you have someone to turn to when your life changes, who can provide financial strategies and advice to keep you on track and achieving your goals.
How can financial planning help you?
How often have you asked yourself any of the following:
How can I increase my wealth?
How much do I need to retire?
How can I pay less tax legally?
How can I make the most of changes to tax legislation?
When should I make a will?
Should I borrow money to invest?
How can I fund my children's education?
Can I maximise returns without higher risk?
If these concerns have crossed your mind, you are not alone. People are increasingly more concerned about taking charge of their financial matters. Our skills and expertise help to answer all these questions and more, giving you the confidence and peace of mind of knowing that your financial affairs are in order.
We begin by getting to know you
It is important that we understand your individual circumstances, wants and needs so that we build a relationship based on mutual understanding and trust. When this foundation is set, we work with you to construct achievable goals for you and your family. Our role is to help you achieve those goals by carefully constructing personalised strategies that encompass all aspects of your 'financial house'. This holistic service enables you to protect, maintain and grow your wealth now and into the future.
What can you expect?
After learning about your concerns and analysing your situation, your financial planner will develop a range of strategies aimed at achieving your goals and objectives. Importantly, we will also look to put in place an ongoing planning and review service to ensure you remain on track to achieve your goals.
Fiducian offers a range of services advice that can be incorporated into your personalised plan to help you achieve your goals.
These services advice include:
wealth creation
investment advice
cashflow management
debt reduction
personal insurance
retirement strategies
superannuation
estate planning
government benefit advice
personal financial plan/budgeting
Understanding investments
Investment values and returns are influenced by several factors:
the economy
investment asset classes
timeframe
investment risk level
Your financial planner considers each of these factors in their recommendations and provides you with options to help you achieve your goals through:
diversifying investments and asset classes
managing risk, expectations and risk profile
following your personalised plan
structuring your finances
Can you 'set and forget'?
Managing your wealth is a continual process. Fiducian offers a holistic financial planning process that continues to evolve as you do. Your personal plan will be reviewed with you regularly to ensure it is up-to-date and continues to work for you and your family.
We strive to give you comfort in knowing we will be able to help you through the significant expected, or unexpected, changes in your life.
Why use a Fiducian financial planner?
You can rest assured a Fiducian planner is part of a network of dedicated professionals who are highly trained and skilled. Fiducian is a financial services company with a trusted name synonymous with its conservative approach towards wealth management. We strive to identify suitable advice strategies and investments that meet the risk and liquidity requirements of clients to construct personalised plan based on your individual needs and goals.
Contact our Fiducian financial planner for more information.
Lindale Insurances Pty Ltd ATF Lindale Insurances Trust ABN 27 027 421 832 is a Franchisee of Fiducian Financial Services Pty Ltd, Level 4, 1 York Street, Sydney NSW 2000. AFSL 231103 ABN 46 094 765 134.
The information (including taxation) provided on this website is general in nature and does not consider your individual circumstances or needs. Do not act until you seek professional advice and consider a Product Disclosure Statement.
Disclaimer: The views expressed in this publication are solely those of the author; they are not reflective or indicative of Fiducian. They cannot be reproduced in any form without the express written consent of the author.