Getting a Personal Insurance Plan Before Turning 35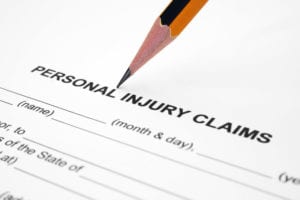 While having a personal insurance plan at any age can be a wise idea, those who are close to reaching the age of 35 should definitely consider it. Why? A major insurer, TAL, recently released statistics that showed that, for the 5 years to 2017 claims paid increased by 130% for those aged 35-46 from those aged up to 35 *(source – https://m3articlehub.com/2019/02/01/insurance-get-insurance-while-youre-still-bulletproof/).
Why a Personal Insurance Plan may be Useful
Many people find that around the age of 35, they are faced with new responsibilities and costs that require more financial commitment. This can range from having a mortgage, to the price of looking after a family – which is why many individuals may benefit from having a good insurance plan in place in the event of illness, injury or death.
Often, getting life insurance before the age of 35 can be a good idea for a few reasons. Other than the reassurance of having cover, your personal situation is likely to change over time. Premiums are calculated based on a number of factors including your age, gender and your general health. The tipping point for age is around 35, therefore having a policy prior to this, when your general health is good, may help reduce the costs associated with insurance.
Because of this, many find that the ideal option is to put a plan in place before they reach 35.
Lindale Insurances Pty ltd ATF Lindale Insurances Trust ABN 27 027 421 832 is a Corporate Authorised Representative of Millennium3 Financial Services Pty Ltd AFSL 244252and ABN 61 094 529 987. This information (including taxation) is general in nature and does not consider your individual circumstances or needs. Do not act until you seek professional advice and consider a Product Disclosure Statement. For Australian Residents Only.
Disclaimer: The views expressed in this publication are solely those of the author; they are not reflective or indicative of Millennium3. They cannot be reproduced in any form without the express written consent of the author.