Have You Lost Track Of Your Superannuation Account?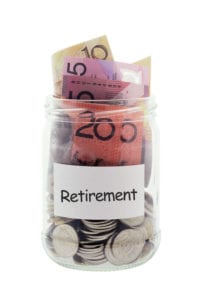 With around 14.8 million superannuation accounts in existence throughout Australia, there is an estimated $18 billion dollars of unclaimed funds – and this can sometimes be found in forgotten and secondary accounts. Could you be missing out on a lump sum that's waiting to be found?
How to find your missing account
There are a whole host of reasons why you may have lost track of your account, from moving house to changing your job. Maybe you opened your superannuation fund early and have misplaced the details and credentials over the years? Whatever the reason, the good news is that it can be found.
If you have opened multiple accounts, you may have the potential to combine the missing funds with your active one. Doing so could allow you to reduce the necessary paperwork to both reclaim the account and keep it running, save on fees, keep track of the money you earn and even increase the potential for your retirement fund to flourish.
Have a quick look online
As there are so many inactive superannuation accounts out there, there are a range of specialists online that could help you to find yours in no time at all. Many of these might be able to help you to combine your accounts, too. You could also contact your current superannuation advisor or the Australian Tax Office; they may have the right resources to reunite you with your money.
It may be a good idea to contact a professional Financial Planner sooner rather than later, as they may be able to help you to choose a superannuation account for your needs, as well as advise you on your saving potential going forward.
Source: https://www.ato.gov.au/About-ATO/Research-and-statistics/In-detail/Super-statistics/Super-accounts-data/Super-accounts-data-overview/
Lindale Insurances Pty ltd ATF Lindale Insurances Trust ABN 27 027 421 832 is a corporate Authorised Representative of Millennium3 Financial Services Pty Ltd AFSL 244252 and ABN 61 094 529 987. This information (including taxation) is general in nature and does not consider your individual circumstances or needs. Do not act until you seek professional advice and consider a Product Disclosure Statement. For Australian Residents Only.
Disclaimer: The views expressed in this publication are solely those of the author; they are not reflective or indicative of Millennium3. They cannot be reproduced in any form without the express written consent of the author.