Protect Your Super Before July 1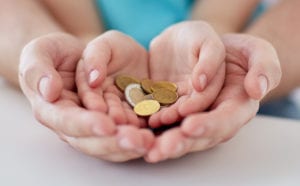 In a move to implement key superannuation reforms designed to protect individual Superannuation members, the Federal Government has passed the Treasury Laws Amendment (Protecting Superannuation Package) Act 2019, which introduces the following changes that may impact you.
If you have a super account which has not received a contribution (or rollover) for 16 months, and you have not contacted your super fund, and confirmed with them that you wish to keep your insurance, then any insurance cover contained in your super will be cancelled from 1 July 2019.
To avoid your insurance being cancelled, you must notify your superannuation fund before 28 June 2019 or make a contribution or rollover by 28 June 2019. You may have already received (or soon will receive) a communication from your superannuation Trustee informing you of this legislative change. Please note, some superannuation providers may act sooner, so please don't delay.
Once you have informed your super fund that you wish to retain your insurance, it remains effective indefinitely.
If you are unsure how to proceed, we can help.
Lindale Insurances Pty ltd ATF Lindale Insurances Trust ABN 27 027 421 832 is a Corporate Authorised Representative of Millennium3 Financial Services Pty Ltd AFSL 244252and ABN 61 094 529 987. This information (including taxation) is general in nature and does not consider your individual circumstances or needs. Do not act until you seek professional advice and consider a Product Disclosure Statement. For Australian Residents Only.
Disclaimer: The views expressed in this publication are solely those of the author; they are not reflective or indicative of Millennium3. They cannot be reproduced in any form without the express written consent of the author.